Electric fencing for cattle and dairy cows
Electric fencing for cattle and dairy cows is a safe, economical and long lasting alternative to non-electric and dangerous barbed wire fencing, which can damage the animals' skin or - even worse - the udder. For good grazing fencing needs special attention. Gallagher offer a full range of electric fence options for cows and cattle. Select from permanent (high tensile) or portable fence systems or an offset fence which allows electrification of existing fences.

Types of fences for cattle and cows
High Tensile for cattle:

Professional high tensile fence for your dairy farm for permanent cow fence.

Mobile fence for cattle: Mobile or easily movable fence for cows, ideal for grassland management or strip grazing.

Electrifying existing fence for cattle: Easily electrify an existing mesh or wood fence with spacer insulators.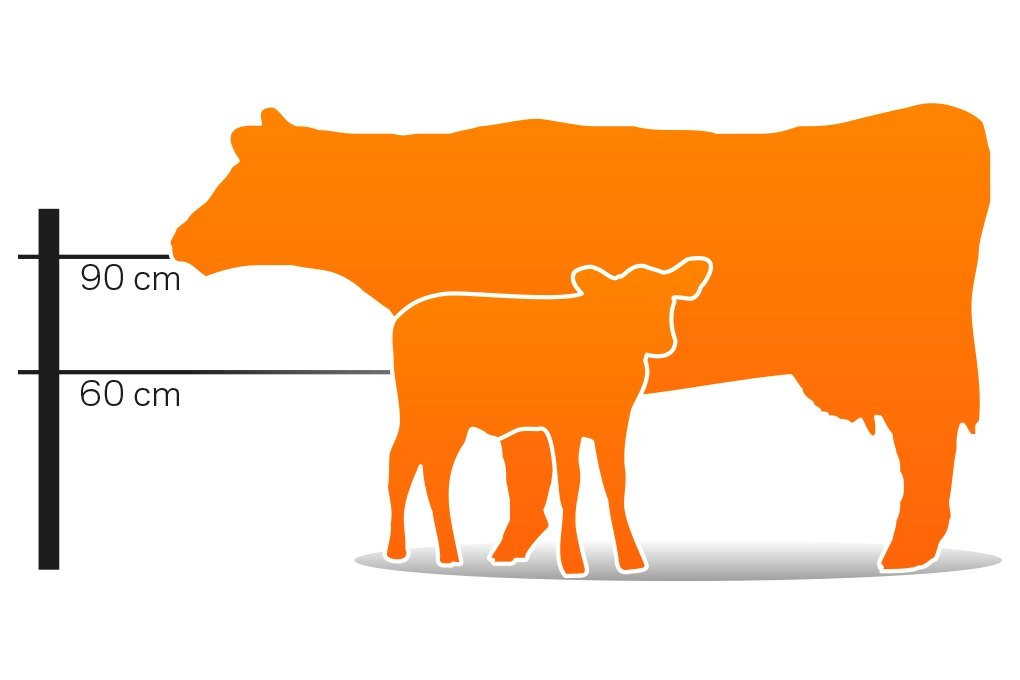 High tensile fencing for cattle
Are you looking for a professional permanent enclosure for cattle farming? Then use High Tensile fence. A Gallagher High Tensile fence offers plenty of advantages. For a safe, permanent, dairy cattle barrier, a two-wire system will suffice. For beef cattle with calves, a three-wire system is the right solution. Gallagher recommends a distance between posts of 15 metres in each case. Combined with recommended accessories, Gallagher fence can easily last for 25 years.


Our advice:
A 10-year product warranty on all products;
It will last for up to 25 years;
Larger distance between posts of 15 metres, up to a maximum of 20 metres, is possible with a two-wire system;
Can be stretched tightly with tensioners and tension springs (stainless steel, in accordance with Gallagher standard);
Use tension springs to deal with temperature fluctuations (shrinkage and expansion);
Maintenance free and extremely hard-wearing;
Installing a permanent cow fence
On the right you will find the products you need to set up a high-quality permanent cow fence.
Gallagher fence energizer
Fence wire
Electrified gate
Insultimber corner post
Eco post
Corner insulator S
Clips short
Tension spring
Wire clip
Wire tensioner
Ground cable
Order your permanent cattle fencing products here:
Mobile fence for cattle
A mobile fence is ideal as a temporary or easily movable fence. Very suitable for dividing meadows into several parcels. The movable solution is very good to use in combination with many forms of ration grazing. By applying ration grazing, you are able to get more yield from your grassland. Gallagher offers several solutions for this, such as the ring top post and the grid spider.
Existing fence for cattle
Do you not need a completely new fence, but would like to electrify an existing enclosure made from, for example, mesh or wood? Then use the Gallagher distance insulators. It is a quick and effective way to electrify an existing fence.
Our advice
Effectively keep cattle within an existing fence;
Protects an existing fence;
Can be used with tape, cord or plastic wire;
S

uitable for the electrification of woden, iron, concrete or mesh fences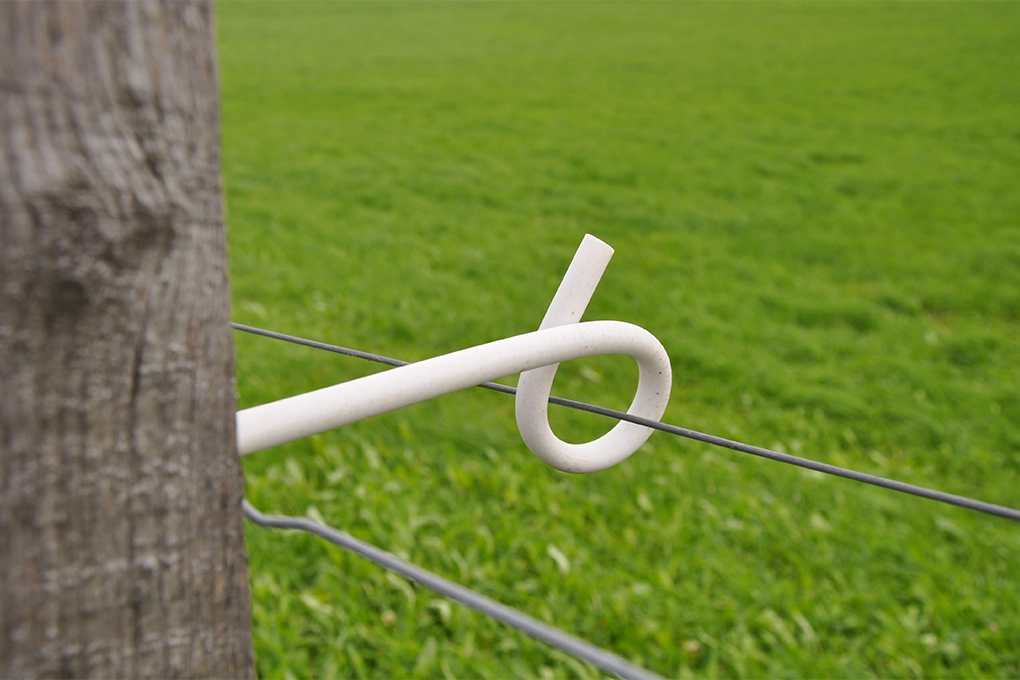 Shop Distance insulators: