Keeping out pigeons

Pigeons can cause a lot of inconvenience by making a mess on the stones of buildings like office buildings, churches and houses.


Here Gallagher recommends the Starter Kit. This ideal deterrent is set to prevent any inconvenience caused by pigeons. The Starter Kit contains the most important components for an electric barrier against messy pigeons.


The Starter Kit is a basic set. You can add wire and insulators, depending on the situation. For a roof gutter or stone wall, for example, you only need insulators and wire. This, in combination with the Starter Kit, will give you the ideal deterrent to keep pigeons or other birds away.


On the fence, you can use our special fence posts as shown below, in combination with the starter kit M35 and Vidoflex wire.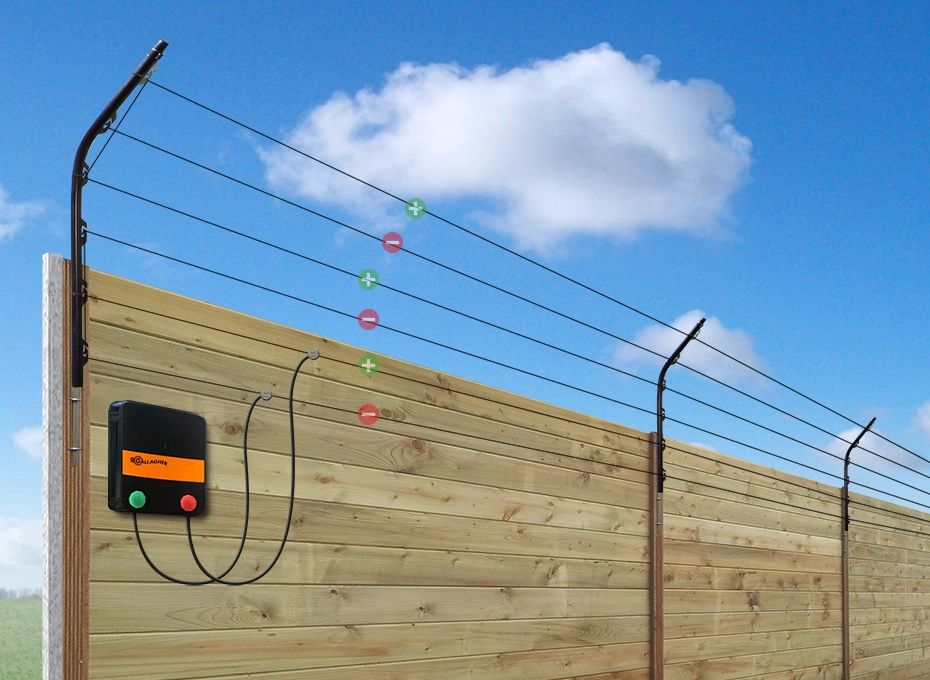 Curved garden fence post, pond post (pack of 5)
A curved plastic post for keeping herons out. The curved design makes this post ideal for preventing animals from leaning over into gardens and ponds. The post is suitable for use with plastic wire and is easy to fit. Maximum fence height is 51cm. Comes with a 2- year product warranty.
Starter kit M35 230V
The ideal basic set for effective fencing for pet and other applications around your house and in your garden. The starter kit contains the most important elements for electric fencing for keeping your dogs and cats out your garden and flower beds, protecting your bird cages against cats or to keep small predators and other animals out.
Vidoflex 3 Powerline (green, 100 metres)
Strong plastic wire for movable fences shorter than 500 metres. 6 stainless- steel wires and 3 x 6 polyethylene wires provide excellent conductivity. Vidoflex 3 wire has a 5-year UV warranty. Specifications - Diameter mm: 2 - No. of stainless steel wires: 6 - No. of tinned copper wires: 0 - Resistance ohm / meter: 6.8 - Tensile strength kg: 47