Repelling wild boar with electric fencing
Wild boars can damage your crops and infect your livestock with diseases such as swine fever. In the past 10 years, the population of wild boar has increased dramatically. Repelling wild boar is therefore becoming more important. Gallagher offers various solutions to repel wild boar. Boars and wild pigs are intelligent and strong animals: they can easily knock down a non-electric fence or push over fences with their noses. By choosing electric fence wire with sufficient voltage, this is a thing of the past. With this solution, you can protect your crops, garden and holiday home, among other things.
Types of fence against wild boar
You want to keep wild pigs outside, but you prefer to keep your own pigs inside. That is why Gallagher offers fencing to keep your pigs inside. Since pigs are outdoor animals, it is important that you use good fencing for your pigs. Gallagher offers two forms of fencing to keep wild boar out:
High tensile fencing against wild boar

Mobile wild boar fencing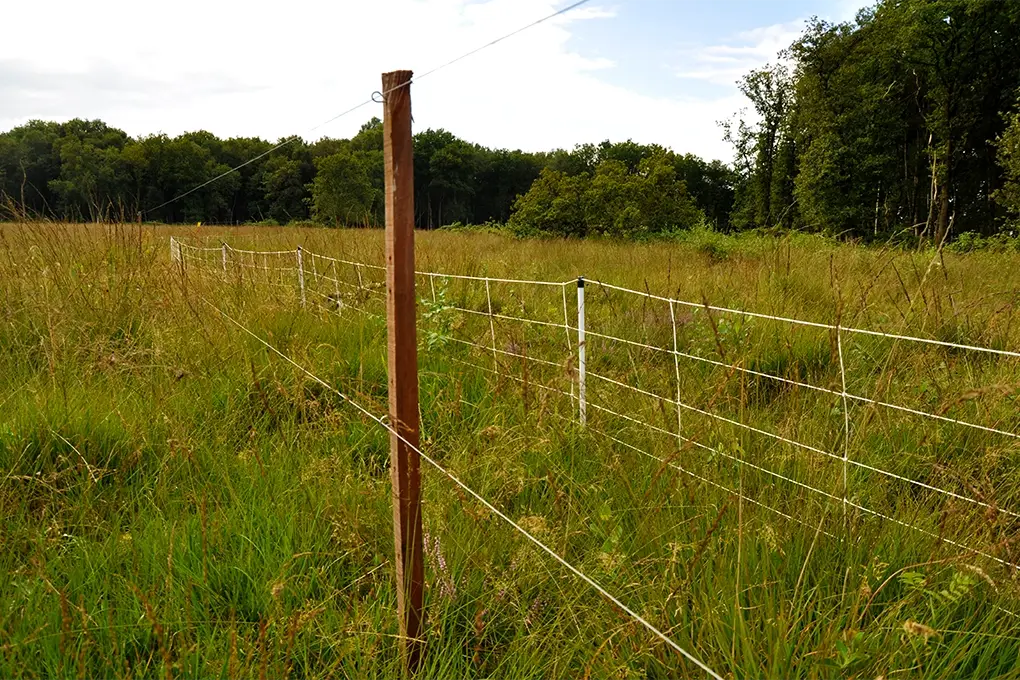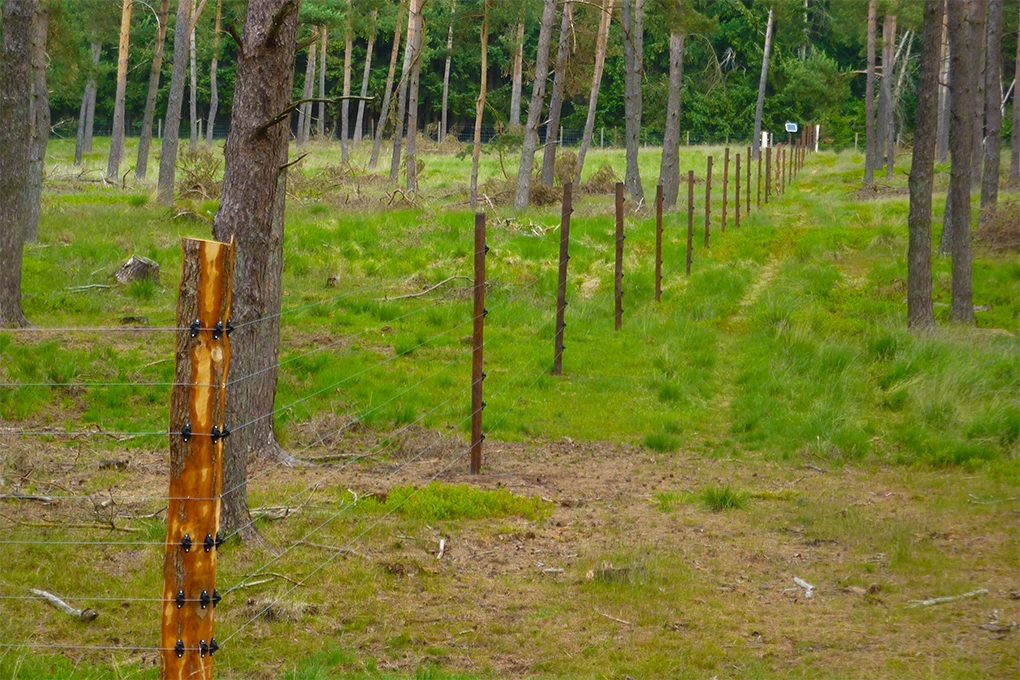 High tensile fencing against wild boar
A Gallagher high tensile fence is ideal for keeping wild boar out safely. Gallagher recommends a permanent fence with 3 wires and a height of 75cm. The distance between posts is a maximum of 15 metres. Our recommendation Professional permanent fence for keeping wild boar out? Then use high tensile.

Experience: can stand up to 25 years!
Larger post spacing up to 15 metres is possible
Can be tightened using tensioners and tension springs (stainless steel; conforms to Gallagher standard!).
Use tension springs to absorb temperature differences (shrinkage and expansion).
10-year guarantee when using Insultimber or ecopoles!
Maintenance-free and very durable.
More information on installing a high tensile boar fence can be found under installation. Curious about what materials and quantities you need for your permanent boar fencing? Then use our handy online tool for this and choose species of small game.

Mobile wild boar fencing
For a temporary fence to keep wild boar and pigs out, we recommend the wild boar net: a complete and strong fence net. It is easy to connect several nets together.
Net consists of 6 horizontal wires with vertical wires every 60 cm.
Length of fencing net: 50 metres with 14 posts, 19 mm diameter, single pin
Can be used in combination with a fence device
Total height 95 cm
Height after installation: 76 cm
As an alternative to netting, there is the SmartFence, a complete and proven effective system. Very easy to set up. Which energiser you should use depends on several factors such as the length of your fence and the amount of vegetation. Our MBS series offers very powerful 12 Volt battery operated energisers, very suitable for longer fences to keep wild boar out. Optionally, you can add the solar panel kit so that your MBS energisers are recharged by daylight, ensuring your battery never runs down and your fence remains in perfect working order.